About us
"At the Tandoori Village restaurant, we bring you Indian dishes that are loved by people around the world. Our restaurant is located on East Market Street in Richmond and has a huge variety of options available.
Our menu features many customer favourites such as Biryani, Paneer Masala, Tandoori Chicken and much more.
Enjoy authentic dinner in the comfort of your own home with our takeaway and delivery services. Order online today".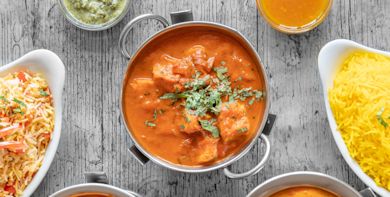 Reviews
Shae
"Great food and good service"
30/12/2019
Kylie
"The food is delicious We've ordered many times before and never had less than fantastic food and service. Big recommendations from me."
17/12/2019
David
"As always everything is excellent. The best Indian around."
14/12/2019
Bonny
"I have ordered here a few times. Best Indian takeaway in area, in our opinion. Good service and good timing for pickup. We gave high ratings because no complaints at all."
28/11/2019